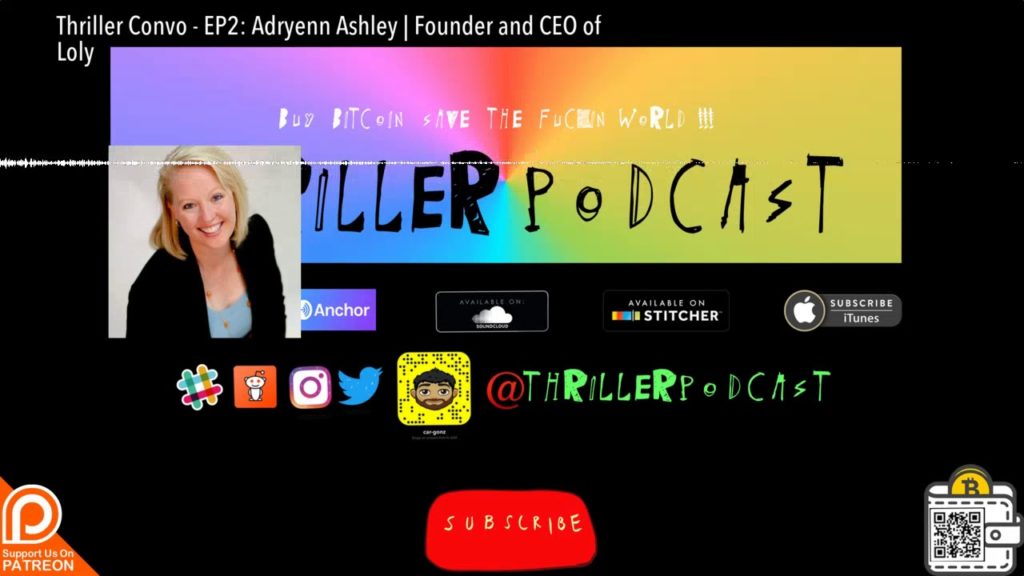 Car Gonzalez interviews Adryenn Ashley on the Thriller Podcast
Car sits down and talks with Adryenn Ashley Founder and CEO of SmartDates.
Adryenn Ashley Instagram: www.instagram.com/adryenn
Adryenn Ashley Twitter: twitter.com/adryenn
SmartDates is a revolutionary AI driven dating platform built on the blockchain that is prepared to disrupt the online dating industry. The platform will be delivered through iOS and Android applications with augmented reality capabilities, as well as a desktop version with enhanced profile matching capabilities.
More Info: loly.io/
SmartDates Facebook: www.facebook.com/lolydates
SmartDates Twitter: twitter.com/SmartDates
SmartDates Telegram: t.me/lolyio